På Tisdag (den 12:e mars) kommer Lea Schneider, doktorand vid Karlstads Universitet, att hålla ett seminarium med titeln "Host fish use of Unio crassus – infestation in mussel rivers and suitability studies prior to re-introduction".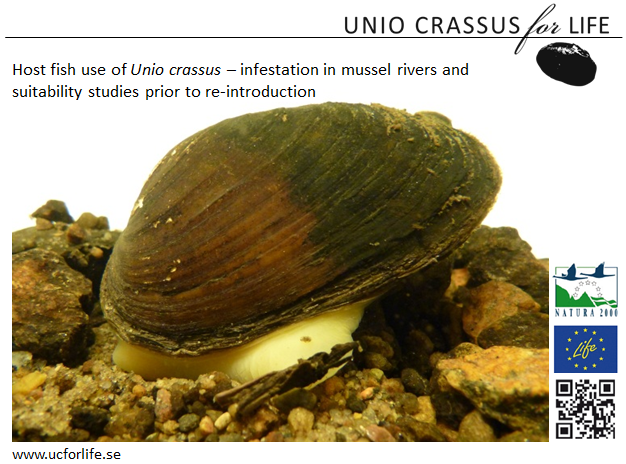 Det handlar alltså, bland annat, om den tjockskalig målarmusslan (Unio crassus), dess parasitiska larvstadium och dess användning av olika värdfiskar. Läs mer på projektets hemsida: www.ucforlife.se
Seminariet ges på Karlstads Universitet i rum 5F416, kl.13:15. Alla är välkomna! Större grupper kontaktar John Piccolo för föranmälan.