26
AUG 20111
About two weeks ago, Eric and Flo from the University of Potsdam set up an Infrared-Video-Setup inside a wolf trap. The trap is located in a little creek called Skärhultaån, which drains several lakes into Högvasån, a tributary of the river Ätran.
The installation enables the exact timing of the arriving eels in the trap.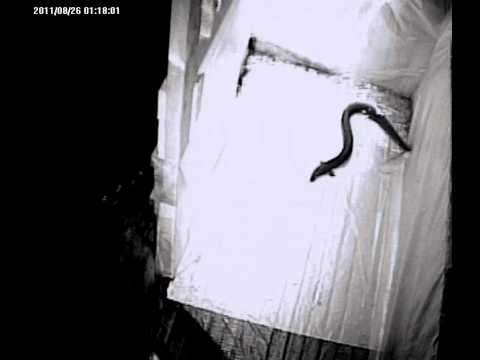 Until today, we got 30 eels on digital tape.