Norsfiskar (Osmeridae) finns över stora delar av norra halvklotet, både sötvatten och i havet. På många platser migrerar de i stora antal upp i älvarna för att leka och efter lek driftar ägg och larver nedströms, tillbaka mot sjön eller havet.
I föredraget "Biology of eulachon in the Fraser River: critical knowledge gaps" presenterar Doug Hay forskning om Eulachon (Thaleichthys pacificus), norsen på den nordamerikanska Stillahavs kusten. Han pratar bland annat om beståndsuppskattningar baserade på fångst av driftande ägg/larver och möjliga telemetriundersöknignar. Se föredraget här: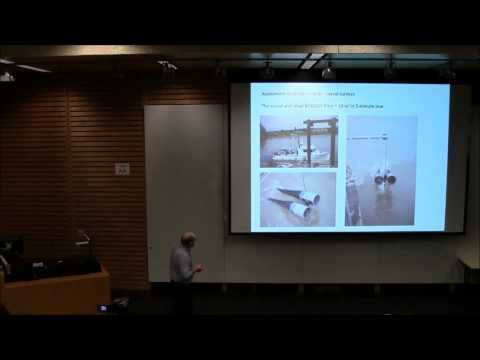 Vår egen nors (Osmerus eperlanus) i Vänern övervakas ute i sjön medan kunskaperna om fiskens berömda lekvandringar är relativt begränsade. Läs om norsbeståndet i Vänerns Vattenvårdsförbunds årsskrift.
Vackra foton på Rainbow smelt (Osmerus mordax, en annan norsfisk) från östra Nordamerika finns här: P.E.I. smelt run caught on camera by Ph.D. student Sean Landsman.